PADI Specialty courses are run over one or two days and are designed to help divers interested in a certain area of diving to learn skills that are relevant and useful for that particular diving activity.
Below some of our Specialty Courses
Night Diver
As the sun sets, don your dive gear, slip on your scuba mask and bite down on your dive regulator. A deep breath and a step off the boat – into the underwater night. Although you may have seen the reef many times before, this time you drop into a whole new world and watch it come to life under the glow of your dive light. Introduce yourself to a whole new cast of critters that come out after the sun goes down, and see your favourite dive sites from a whole new perspective at night.
---
Underwater photography
Underwater photography is one of the most popular diving specialties, and the rise of digital underwater photography has made it easier and more fun than ever. This is why PADI offers two underwater photography courses. The PADI Digital Underwater Photography course gets you going quickly with today's modern digital equipment, whether you use a point-and-shoot snap camera or a sophisticated D-SLR like the pros.
---
Search & Recovery Diver
Retrieve lost items that have fallen overboard or over a dock. Learn effective swimming patterns and using a lift bag for heavy objects.
Have you ever dropped something in the water? Are you looking for lost "treasure"? The PADI Search and Recovery Diver Specialty course will teach you effective ways to find objects underwater and bring them to the surface. Small, large or just awkward, there is a way to bring them up.
---
Deep Diver
After your first few scuba dives, you soon want to explore a bit deeper. There's something exciting and mysterious about the depth that attracts divers. During this specialty course you will learn the techniques for diving in the deeper range of 18-40 metres, scuba diving equipment considerations and experience in planning, organizing and making at least four deep dives under the supervision of your PADI Instructor.
---
Underwater Navigation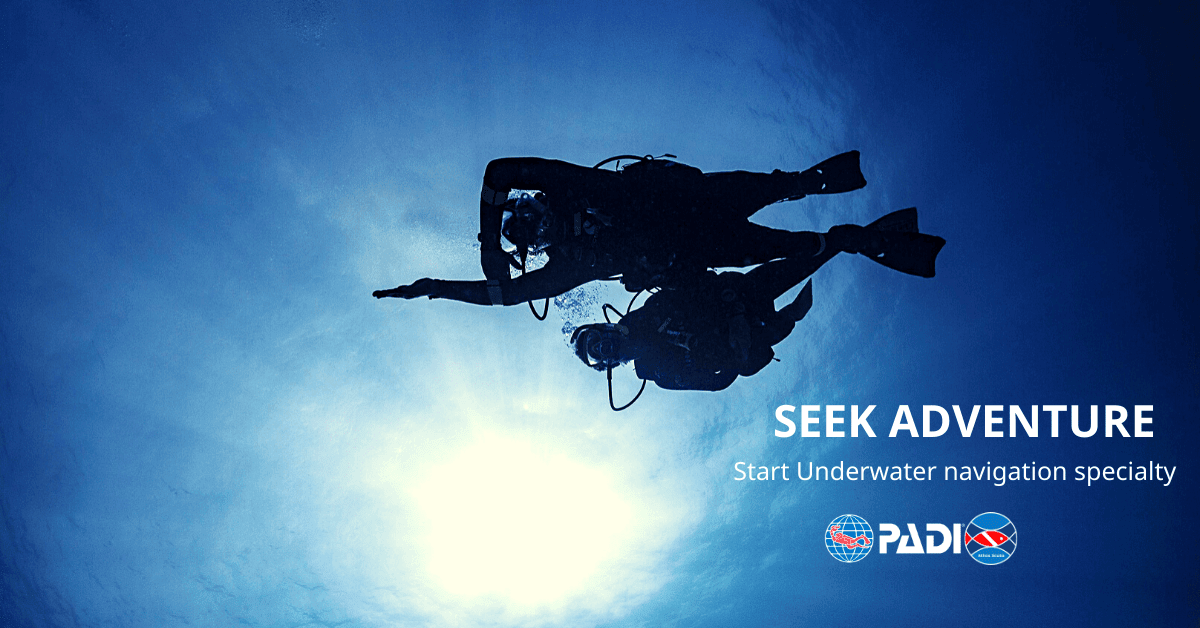 Be the diver everyone wants to follow and make your sense of direction legendary with the PADI Underwater Navigation specialty course. Finding your way is not a matter of luck! When everyone's buzzing about a reef or checking out a shipwreck, they're having a great time – until it's time to go. Then they turn to you, because as a PADI Underwater Navigator, you know the way back to the boat.